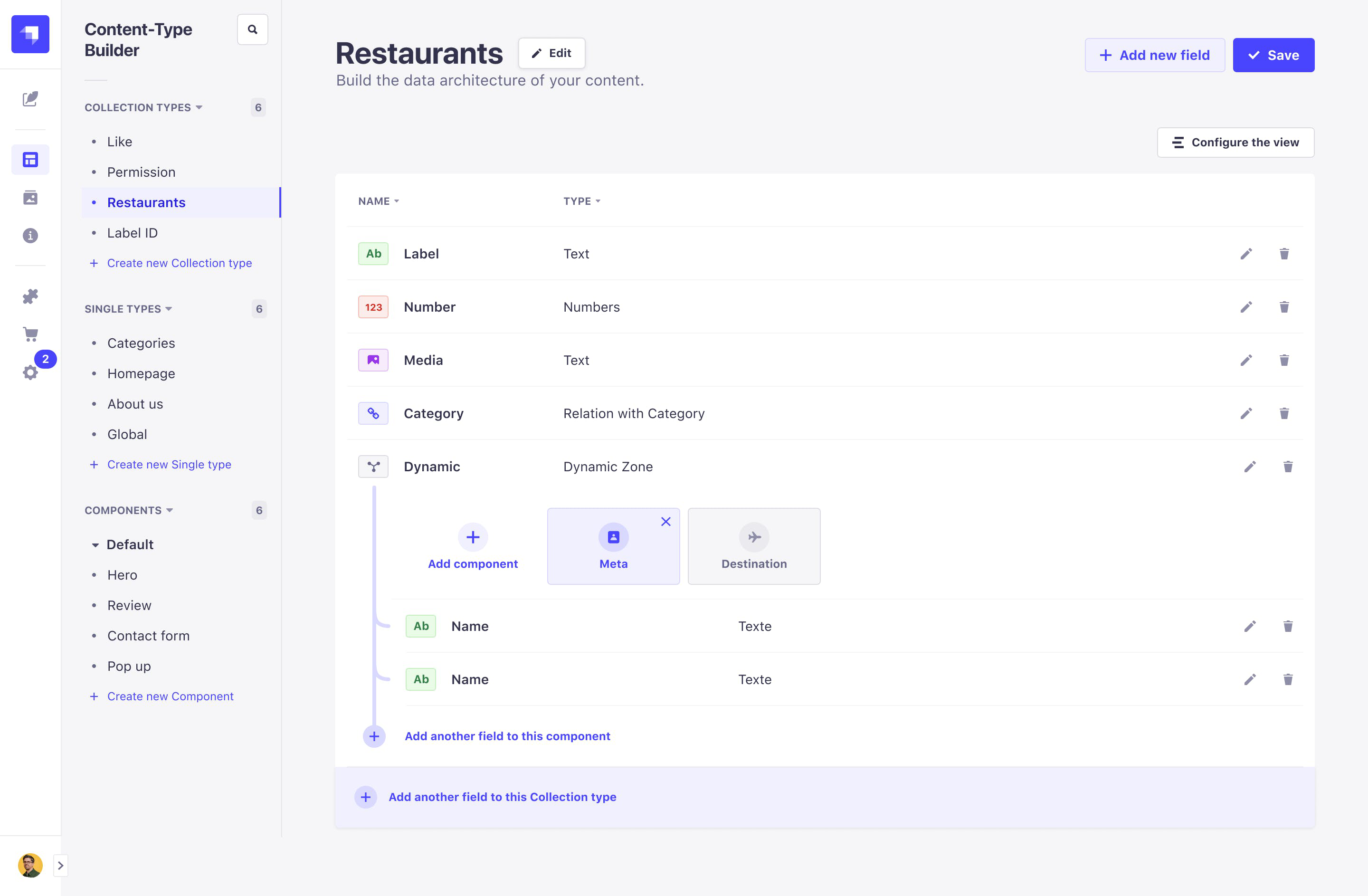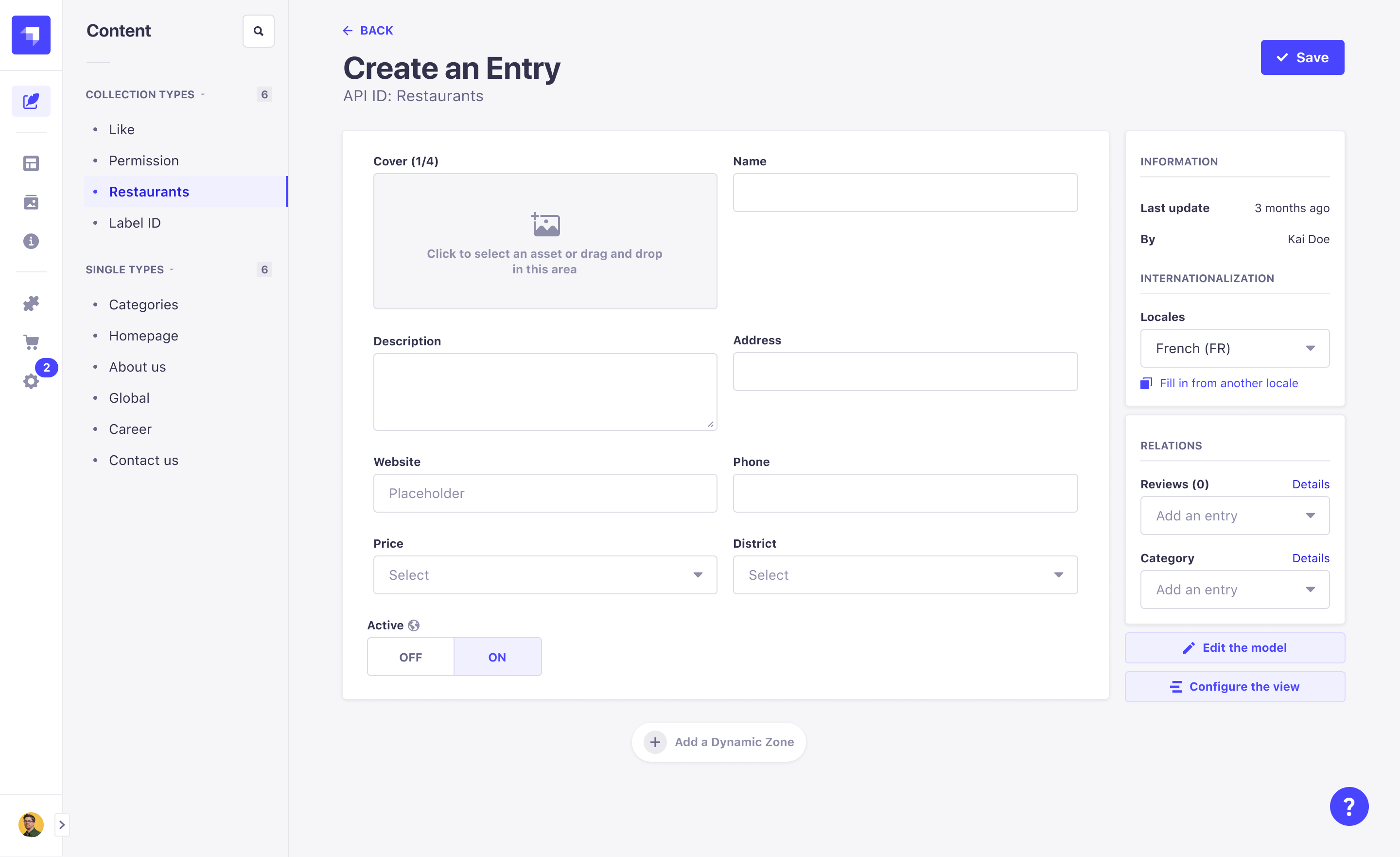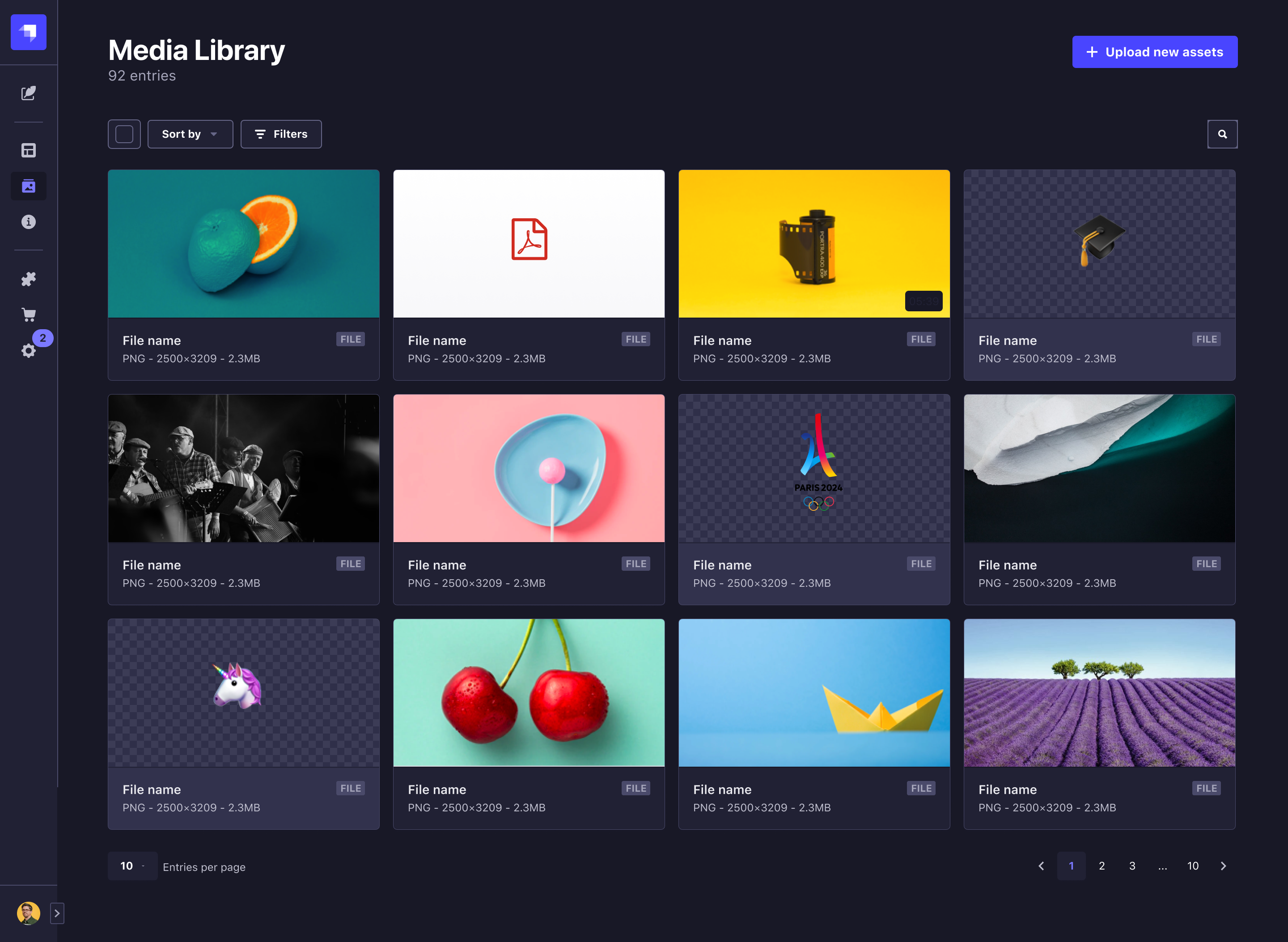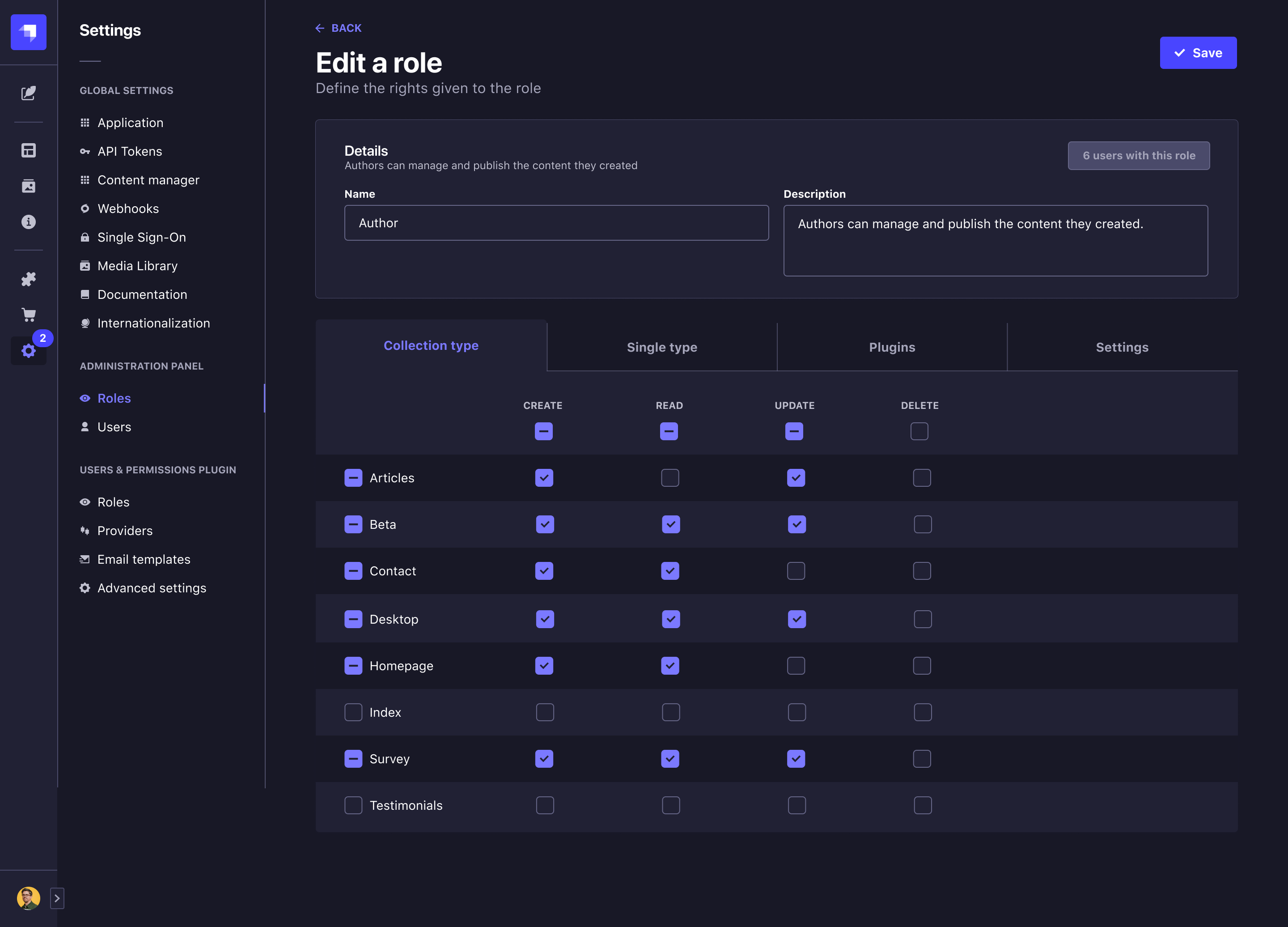 Get started
Get started with Strapi:
npx create-strapi-app@latest <my project>

Request a free demo
Product overview
For Developers
Multi-databases support: SQLite, MySQL, Postgres are supported, you just have to pick one of your choice.

GraphQL or RESTful: Consume the API from any client (React, Vue, Angular), mobile apps or even IoT, using REST or GraphQL.

100% Javascript: One language fits all. Use JavaScript from front to back.

Webhooks: Call back anywhere you need, to get the functionality you want, out of the box with our API.

Auto-generated documentation: Write and maintain the documentation with a one-click integration.

Authentication & Permissions: Secure your endpoints by allowing or not allowing users to access your API by roles.

API Token v2 (NEW): Improved token-based authentication with custom permissions.

Custom Fields (NEW): Extend Strapi's capabilities by allow users to add new fields to content types for a better content edition experience (nicer display, enriched data, more actions, etc).

TypeScript support (NEW): As developer, you will now be able to create and write lines of code using TypeScript files. All these files will be automatically compiled during the development phase.


For Users
An intuitive, minimal editor: The editor allows you to pull in dynamic blocks of content. It's 100% open-source, and it's fully extensible.

Media Library: Upload images, video or any files and crop and optimize their sizes, without quality loss.

Flexible content management: Build any type of category, section, format or flow to adapt to your needs.

Sort and Filter: Built-in sorting and filtering: you can manage thousands of entries without effort.

User-friendly interface: The most user-friendly open-source interface on the market.

SEO optimized: Easily manage your SEO metadata with a repeatable field and use our Media Library to add captions, notes, and custom filenames to optimize the SEO of media assets.


Global
Resources
Docs • Demo • Starters • Forum • Discord • Youtube • Try Enterprise Edition • Strapi Design System • Marketplace