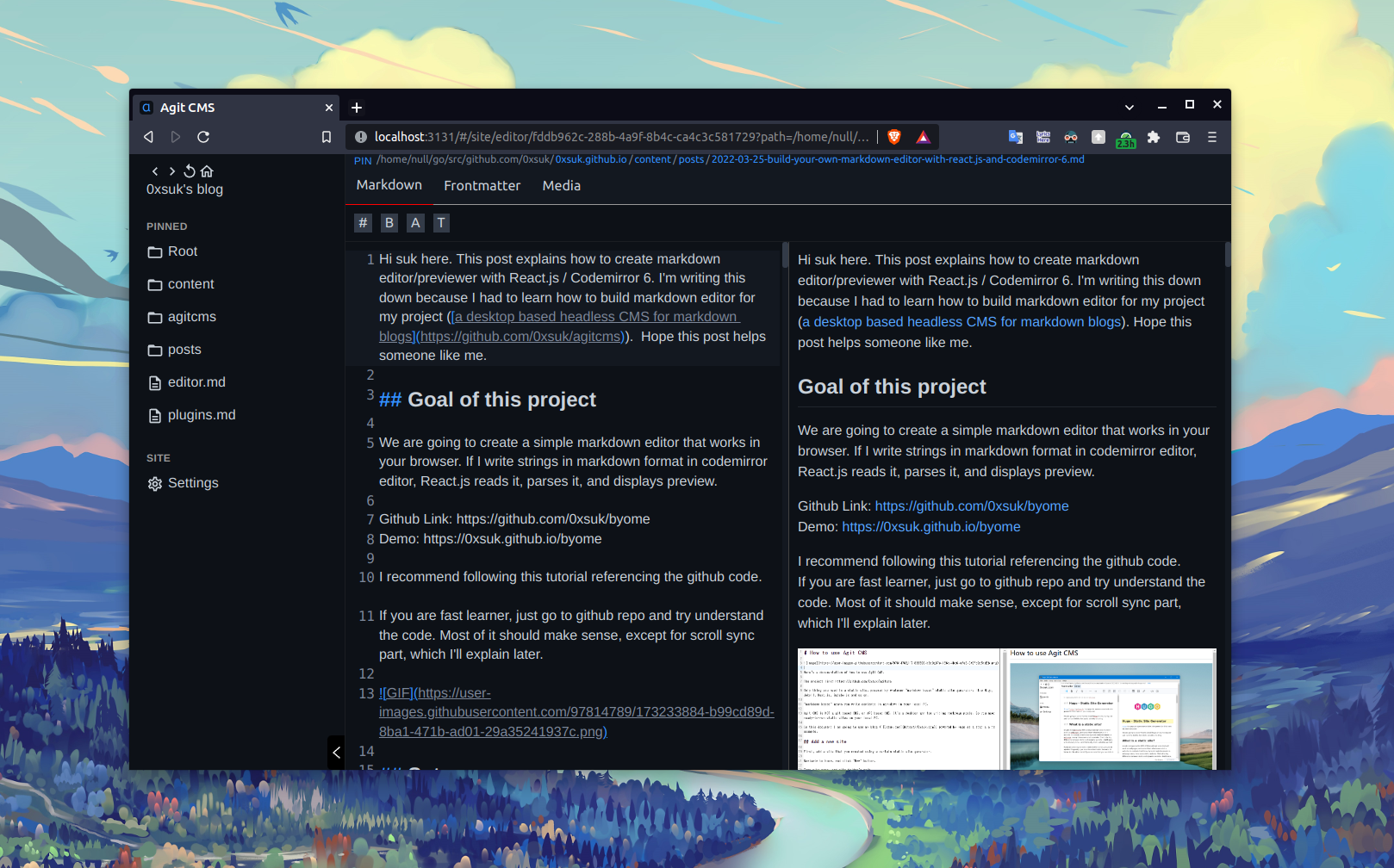 Agit CMS is a simple web frontend interface that utilizes filesystem to manage markdown/media contents. Built for markdown-based static site generators, like Hugo and Jekyll.
Write markdown blog posts the hackable way, get rid of your itch points.
Features
vertical split style markdown editor
type-aware frontmatter editor
custom editor snippet/toolbar/keymap
custom frontmatter language(yaml/toml) & delimiters
Integrated Terminal
mathjax rendering
image pasting into the editor Agit CMS tries to be a hackable headless CMS for developers.